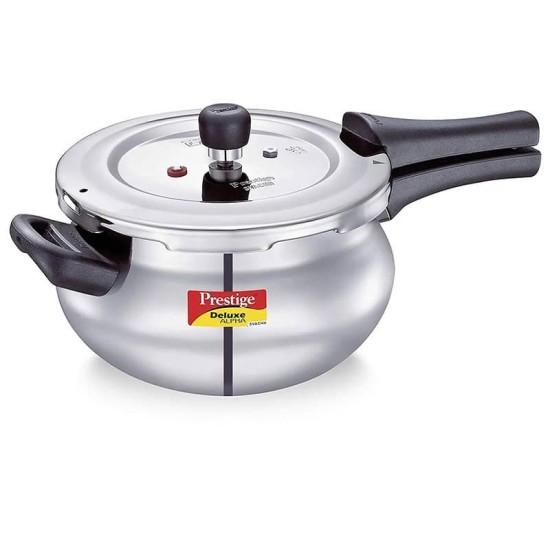 Prestige Deluxe Alpha Svachh S/S Handi Cooker 4 Ltrs
Unique alpha base bottom for even heat distribution.
Unique deep lid to avoid spillage.
Advanced Gasket-Release system, to ensure safe steam release.
Durable, cool touch handles ensures easy holding and maintaenance.
Precision weight valve & Metallic safety plug for advanced protection.
Compatible on all types of stoves including induction.
The Prestige Dlexue Alpha Svachh pressure unique Alpha base is designed for even distribution of heat and is also induction compatible. It features built-in safety mechanisms in the form of pressure indicators, safety plug and controlled gaskets release system. Also, the scachh lid contains any spillage that might occur during the course of cooking, keeping your kitchen cleaner and safer than ever before. So, go ahead and bring home the Deluxe Alpha Svachh stainless steel pressure cooker, it's yet another Prestige product you can trust.