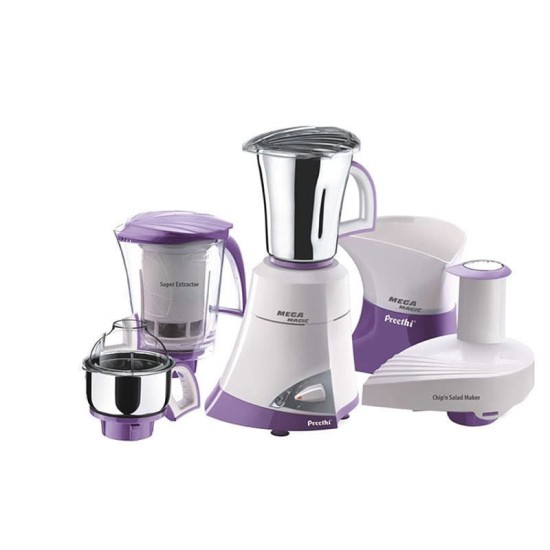 -28%
Preethi Mega Magic Mixer Grinder
BD 39.990 Incl. VAT
BD 55.650 Incl. VAT
100% stainless steel jars with flow breakers for fine grinding.
High torque, faster grinding and noiseless D series motor.
Super extractor.
Safety switch ensures mixer operates only when jar is properly locked in place.
Chip'n salad maker.
Double ball bearing enhances motor life.
Includes: 1 Mixer grinder, 1Pc 1.7 Litre big jar, 1Pc 1.5 Litre super extractor and 0.5 Litre chutney jar.
Power: 600 watts; Operating voltage: 230 volts.