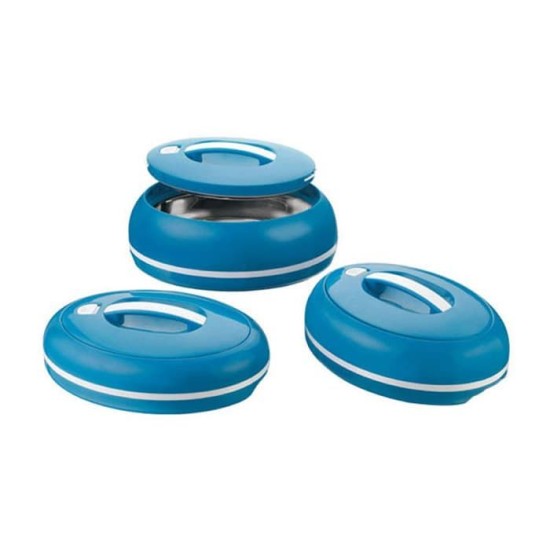 -55%
Pinnacle Omega 3Pcs Hotpot Set 1L+2L+3L
Product Features:
Innovative
· Equally effective on hot and cold food
· Stainless steel lined bowls and foam insulation
· FDA approved
Problem Solver
· Maintains the temperature of stored food for up to 6 hours
· Retain Aroma, Taste & Nutrition.
Saving
· No heating of food on Stove & Microwave saves precious Energy & Time.
· Repeative heating of food on stove & microwave losses essential nutrition from food.
Serve & Eat
· Go from the counter-top to table-top with one attractive serving dish
· Can also be used as ice packs to store ice cream ,custards, jelly and salads
Versatile
· Caters to families with staggered meal times.
· Use at home, picnics, tailgating, potluck dinners, holidays, or take lunch to work.
BD 10.490 Incl. VAT
BD 23.150 Incl. VAT