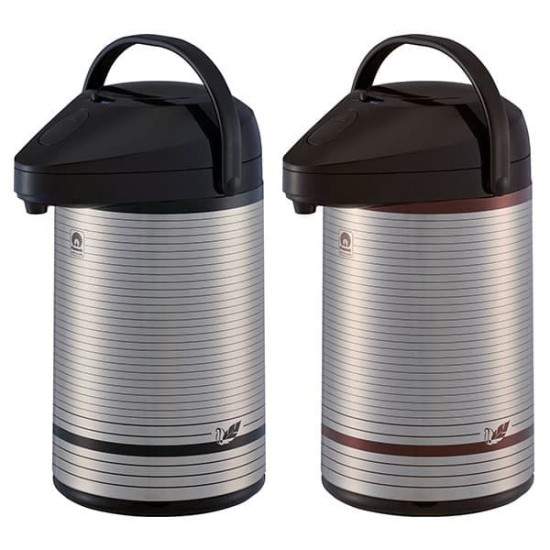 Peacock Air Pot Vacuum Flask Steel Finish 3.0L
Air pump dispensing in two easy steps -- press & pour.
Stainless steel finish body.
High quality double-walled vacuum glass lined refill.
360 degree swivel base, direct pouring without lifting up the pot.
Easy to lock top prevents accidental spills.
Made in Japan.