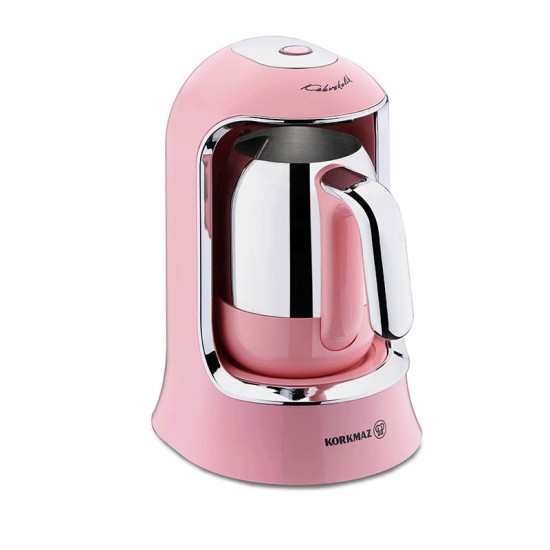 -25%
Korkmaz Kahvekolik Turkish Coffee Maker - Pink
BD 19.990 Incl. VAT
BD 26.500 Incl. VAT
Korkmaz Kahvekolik is completely different from other coffee machines. "The most important secret of a delicious Turkish coffee is to cook it on low heat." The coffee that boils quickly in a high fire is cooked without taking its essence, in this case, Turkish coffee cannot add its delicious aroma to the coffee because it remains raw. Designed with Thermo Balance Technology, Kahvekolik operates at lower power and preserves the aroma of the coffee bean and makes delicious coffee with the taste of embers. Materials such as plastic and aluminum in no way come into contact with the coffee cooked with the steel coffee pot, which is the healthiest material used in the kitchen.

400 W efficient energy consumption.
4 cups of coffee capacity.
Automatic coffee making and switch off when ready.
Stainless steel coffee pot.
Temperature sensor and anti-overflow sensor.
Automatic protection system when dehydrated.