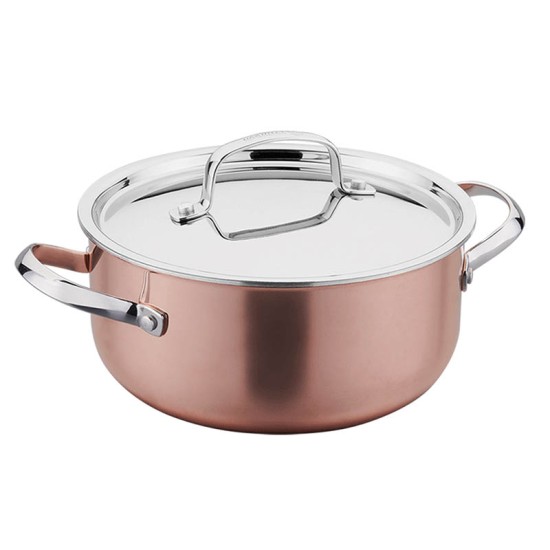 Korkmaz Divani Casserole 24x12
Product Features:
18/10 Cr-Ni stainless steel
Cover with a specially designed stylish design
Stylishly designed special stainless steel hand-free handles and tops
3TRI-PLY Rolling technology is used.
Body is heat-preserving aluminum, the outside is copper-plated, which is the best heat conductor
It is the choice of gourmets and professionals, as it adds a different flavor to the dishes with its rolling technology feature.
It has a distinguished appearance with the interpretation of the traditional line.