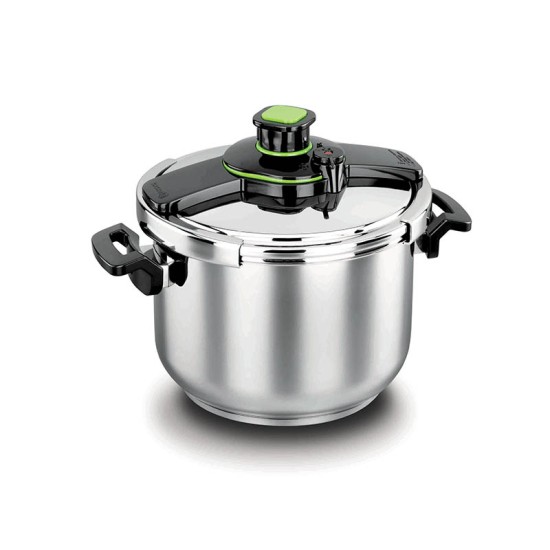 Korkmaz Tessa Pressure Cooker 12 L.
18/10 Cr-N is made of stainless steel.
Aluminum capsule base providing homogeneous heat conduction.
2-stage cooking pressure function
Non-burning ergonomic bakelite handles
Safe air-tight cover.
Base that can be used in all types of hobs including induction cooker.
Before using for the first time, clean it with hot water and washing up liquid.
Do not use hard metal brushes during cleaning.
Can be cleaned in the dishwasher.